This page includes instructions and screenshots about how to cancel your REACH subscription.
While it pains us to see you go, we look forward to an opportunity to partner with you again in the future.
All REACH cancellations are triggered in the REACH dashboard. For identity reasons, we are unable process cancellations through our support ticketing process or over the phone. In order to cancel your subscription, please follow the steps below:
Step 1: Sign in the REACH dashboard located here: dashboard.getreach.ai
Step 2: Select "Business Settings" in the lefthand sidebar
Step 3: Scroll to the bottom and select "Cancel Subscription"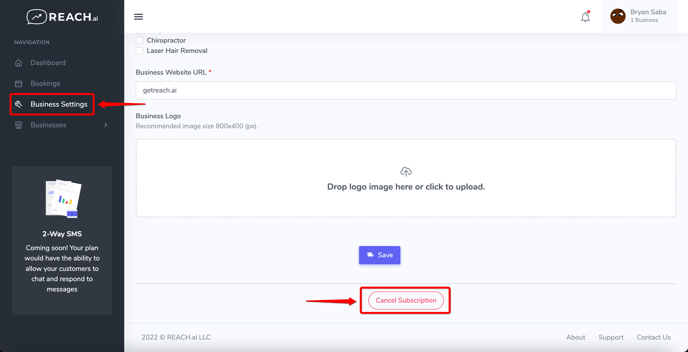 Step 4: Provide a cancellation reason and select "Cancel Subscription"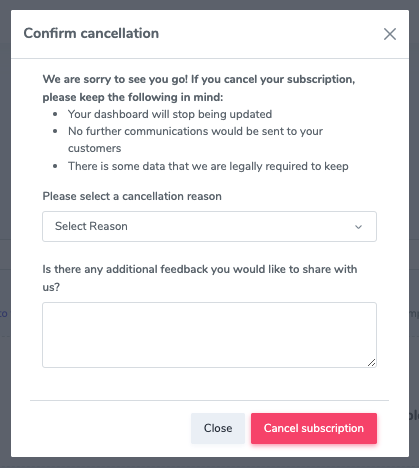 Your subscription is now cancelled.