Revenue generated from additional services booked by customers using the REACH™ service upsell model.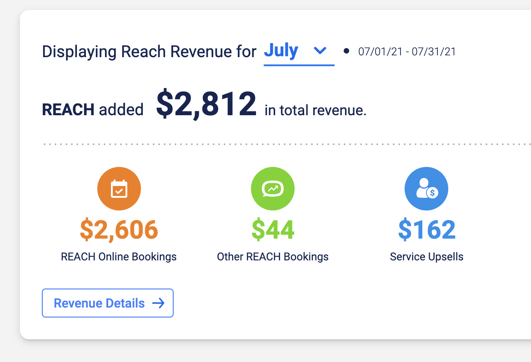 Our goal is to fill your appointment book slots as timely and relevant as possible. So when a customer has a booking and their provider has an opening before or after the booking, we ask the customer if they would like to add an additional, relevant service to this appointment. We call this 'Service Upsells'. That additional revenue gained from the Service Upsell will appear on your Results Dashboard.

When clicking on the "Revenue Details" button, a detailed report will allow you to view all the Service Upsell appointments booked in the given time range selected.