How to change the appointment color for Reach or any other appointment category.
Login to your SalonBiz Central. Open up your SalonBiz menu and select Admin at the bottom:

In the Admin menu, select Book: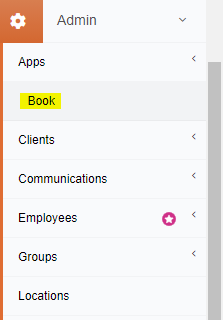 Under your Book settings, select Request Types:

In the Request Types screen you will be able to select any of the appointment types within your SalonBiz calendar: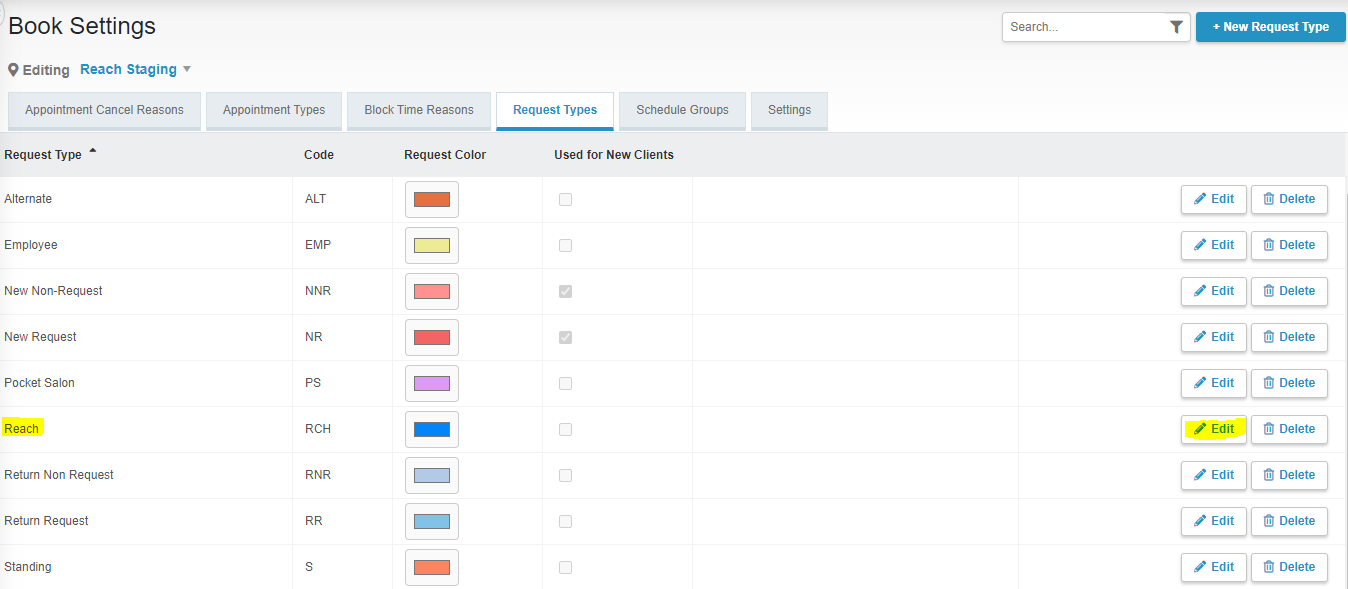 Click on Edit and you will have the ability to change the color however you prefer.

Don't forget to click Save before you leave the page!