Getting Started with the Service Settings icon in REACH dashboard
The Service Settings icon is where your services and providers that you enable for online booking within your POS are housed in service category cards.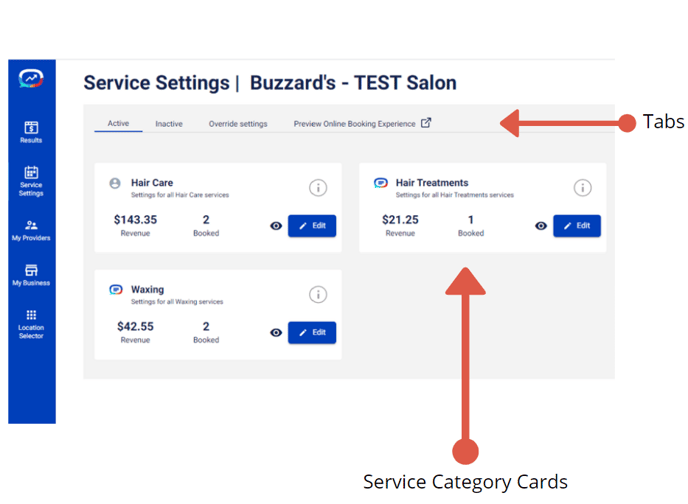 By switching between these tabs at the top you can see the following:
Active
Services and Providers enabled for online booking in your POS are listed here in our Service Category Cards. These cards show the services, providers and incentive for that category. The blue edit button allows you to personalize those settings.
The cards within the Active tab are bookable through REACH
RELATED: How to edit category cards within the Service Settings Icon
Inactive
Service Category Cards that are deactivated are shown here. The services in these cards are not bookable through REACH.
Override Settings
Settings to exclude a specific provider or service for a pre-determined period of time
Preview Online Booking Experience
A link to see your personalized REACH booking page.