Communications sent via the REACH.ai platform summarized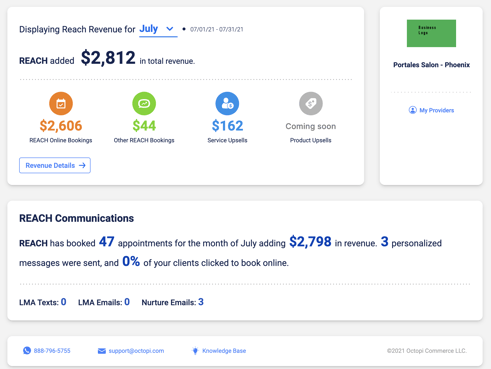 When viewing REACH Communications you will find for the applicable month the number of appointments booked by your clients, the total revenue of those bookings, number of messages sent by REACH.ai and the percentage of your customers that that clicked those communications to book via the online booking module. Below that you will find a breakdown of those communications: LMA (Last-Minute Appointment) Texts, LMA Emails, and Nurture Emails.
If you have any questions on the information displayed here please read through some of the FAQs, or reach out to us via one of the support links at the bottom of your dashboard.