Revenue generated outside of the REACH™ online booking module.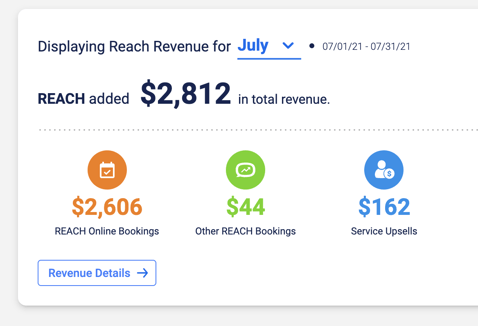 REACH.ai™ is a powerful platform, with many outgoing communications to your clients on any given day. Not everyone will be clicking on a message, such as an email, to book their appointment online. We always track to see when your clients are booking their appointments after being engaged by a REACH.ai™ message.
If your clients are booking an appointment by any other means outside of the online booking module and within 7 calendar days of receiving a message from REACH.ai™ that contributes to this total.
For example:
A client decided to book over the phone after receiving and viewing a communication from REACH.ai™.