How do I add the online booking widget to my business website?
In order to provide greater visibility of your Last-Minute Appointments, it is recommended that the REACH.ai Booking Module is added to your website. The booking module is simply a link that becomes embedded in your site in the form of a button.
LINK:
You can find your REACH personalized link under My Business>Location Info

The example below of a link added to a website that promotes the last-minute appointments.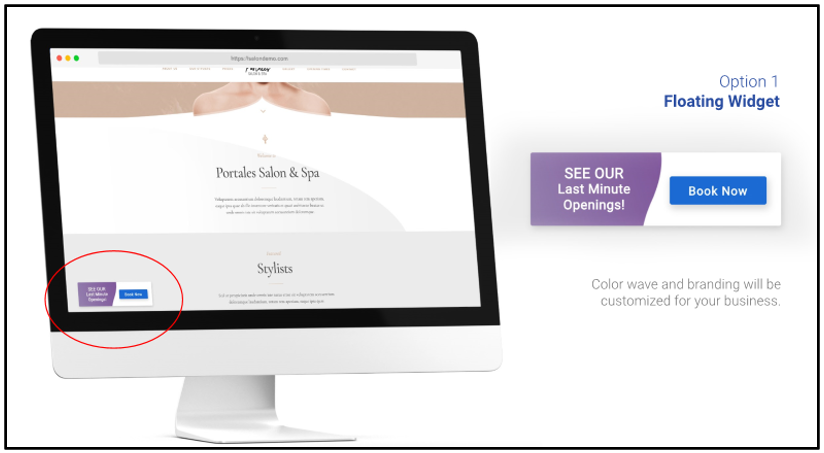 See articles below on how to quickly implement your online booking widget: