Click on the My Business icon on the blue bar on the left side of the page.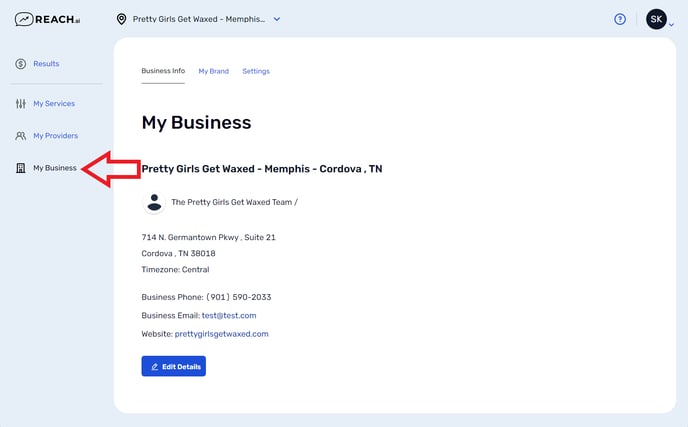 Business Info
Please make sure that all fields are completed and accurate. This info is customer-facing and will be shared with your end-users. The phone number that you see here will be used for communication purposes so be sure it is a number that you want your customers to call. The email address shown here is what we have on file for the business, if this is not correct please contact Customer Success to have it changed.
My Brand
Here is where you can upload your company logo. This logo will be automatically added to communication emails.