How do I change the color category of REACH appointments in Meevo?
When a REACH appointment is booked it will automatically transfer to your Meevo system and post on your provider's schedule. Every REACH appointment defaults to the following color on your schedule: #328BCF

If you wish to change that color, please follow these steps:
1. Click on Meevo logo on the top left-hand side of the screen and select Appointments.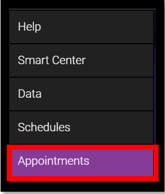 2. Click on the
Appointment Category
tile.

3. Search and click on the
REACH
category.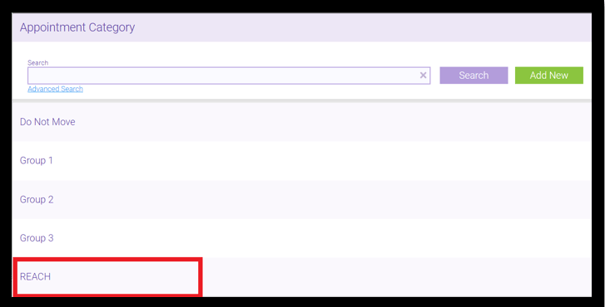 4. Click on Edit at the bottom left-hand side of the screen and select the color you would like to change these to.
5. That's it! You should be good to go. Please let us know if you have any questions.